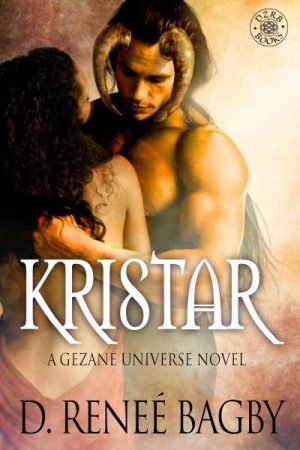 Title:
Kristar
Genre:
Fantasy Romance
,
Gezane Universe
Themes: Interracial, Multicultural, Dimension Hopping, Second Chances
Length: 81K words / 274 pages
REVERSION DATE: 15 February 2022

Destined lovers don't always have it easier.

Chigaru is captain of the guard and he loves his queen more than he should. He is loyal to the royal family but knows his desire for one he cannot have is an issue. He needs a woman who will distract him before he commits treason.

Kitty is a classically trained dancer turned stripper. Her life is perfect except for the shadows of her past catching up with her. She needs to get away before she becomes a prisoner of her destiny.

Five years ago, Silny enacted a plan to regain her lost memories. The last piece of the puzzle is Kitty, and Chigaru is the only one who can cross dimensions to retrieve her. Kitty is not right for his world. Chigaru is not what she expected. They are soul mates, but knowing that might not be enough to overlook their pasts for a future together.

Cover Art: Anne Cain
Excerpt
AUTHOR'S NOTE: This title is temporarily out of print while the author makes some tweaks for re-release. Thanks for your patience.
Release Date:
December 10, 2013
ISBN13:
9781627408349
ASIN:
B00HQ0IOPA
Published by:
Siren-Bookstrand